Welcome
"Self-care starts with yourself and at Zen With Debby."

Hi, welcome to Zen With Debby, your guide to self-care. Here you can find a moment to unwind and to relax. A perfect way to take care of your physical- and mental health. 
Debby discovered Yoga and POP Pilates during her depression and burn-out and experienced how both forms of exercise and welcoming self-care did good to not only her body, but also to her mind and soul. She became more connected with her inner self and found the (inner) light at the end of the dark tunnel. What almost ended in "a dead wish coming true", magically changed into becoming a passionated Yoga & Pilates teacher and business owner. Debby's goal is to guide other people and souls through their journey to self-care and -love as she feels that everyone deserves to love themselves for who they are.
Through the years Debby has been blessed with the opportunity to welcome many wonderful souls in her classes, and now she would like to share her passion with YOU!
more about Debby
Yoga
Join our YOGA PROGRAMS
Follow along with on-demand yoga classes on your screen and become Zen With Debby.
€

15.00
7 Days Guided Meditation • Welcome Headspace
View Details
€

10.00
Vinyasa Yoga for Beginners Program
View Details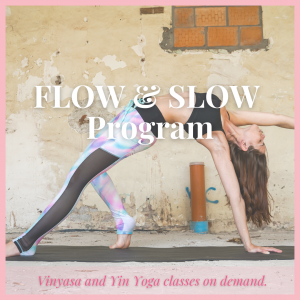 €

30.00
Flow and Slow Program • a Vinyasa to Yin Yoga experience
View Details